Glovita Gloves Co.,Ltd is one of the largest gloves manufacturer in Europe We produce our high quality gloves on more than 300 most uptodate new generation Japanese SHIMA SEIKI knitting machines according to ISO 9001 Quality Certified System.
The factory was established in 1929 by the Austrian Heller and Askonas They started with stocking production and later their range was enlarged with the production of gloves on half automated machines. The production of fashion and safety gloves started in 1970 on automatic Japanese machines. Because of the Far Eastern competition and the changing in customers habits the wearing of knitted fashion gloves was played down so Glovita finished producing them and started focusing on the production of safety work gloves with all its knowledge and experience.
The factory's capacity is more than 6 million pars of knitted safety gloves Among the used materials you can find cotton,polyamide,polyester,heat proof Nomex,heat and cut proof Kevlar and different technical yarns with special features. Beside knitted safety gloves we also sell dipped safety gloves. The versatile raw materials allow us to satisfy the special demands of our clients.
Our gloves are highly recommended in precision instrument production,in material handling,automobile and food industry,building trade,metallic works and heath care Thanks to the favourable geographical location our buyers can get our high quality gloves with a short delviry time 25% of our production is sold in Hungary and 75% on the European markets.
In Europe 1,5 millions of hand injuries occure annually at work resulting in more than 3 wasted days,4,5 millions of wasted work days
Glovita can offer appropriate hand protection for all operations in order to help you to increase the efficiency at work
In the hearth of Europe we apply high added value,environmental friendly knitting technologies in order to satisfy the needs of our clients
Knitting area: automatic knitting machines
Shaping: cuff finishing machines
Dotting: coating machines provided with tagging facility
Foundation
HELLER and ASKONAS Ltd
Main profile: stocking production
Choice widening
Gloves production (on hand operated machines)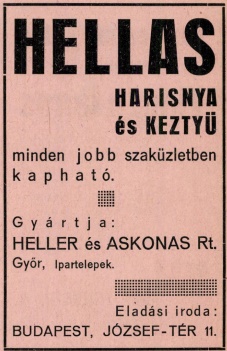 Győr Knitted Gloves Factory
Termination of stocking production
Installation of self-made motor operated knitting machines
Creation of the Celldömölk plant
Production of cut type mittens,judo and karate suits
Installation of the first electronic Shima Seiki knitting machines
Production of linings and jacquard knitted gloves
GLOVITA Gloves Co.,Ltd
Being the largest glove factory in Central-Europe in possession of an autonomous export-licence produces 10 million pairs of gloves annually
Company Ltd
GLOVITA Gloves Co.,Ltd
The Celldömök plants moves to Győr in order to work cost efficiently
Production specialised for safety work gloves only